Good Works Investments, L.L.C.
Our Goals:
Matthew 5:14 – 16
"You are the light of the world. A city that is set on a hill cannot be hidden.
Nor do they light a lamp and put it under a basket, but on a lampstand,
and it gives light to all who are in the house.
Let your light so shine before men,
that they may see your good works and glorify your Father in heaven."
1.) To realize that the Lord Jesus Christ is our portion - We can do nothing in + of ourselves. Keep God FIRST.
2.) Stay humble, kingdom focused, bless people + take care of those less fortunate than us.
3.)Ethics , Honesty + Integrity
Welcome
Jan. 07, Update
What's Good Team.
Let keep this Momentum up and work hard on our projects. Don't forget to keep in contact with each other so that we can help each other with everything we need to do. I believe we will achieve our goals. Encourge Candice on our weekly conference calls and show your support by being on the call.
REMEMBER TO COMMUNICATE TO YOUR TEAMMATES ON A REGULAR BASES AND TO VISIT THIS SITE EVERYDAY. MAKE YOUR CONTRIBUTION TO THIS SITE. IF YOUR ARE NOT TALKING TO YOUR TEAMMATES YOU ARE NOT UPHOLDING YOUR END OF THE BARGAIN.
Let's remember to pray for one another. Let's help one another in the Faith!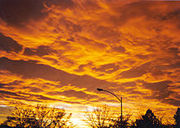 Update Section
Please Post New Updates Here.

Next meeting: January 19 at Charlie's House 5:00pm
This Week's Group Study: Richmond Market.
Conference Call: Fri, Dec 11.